IBM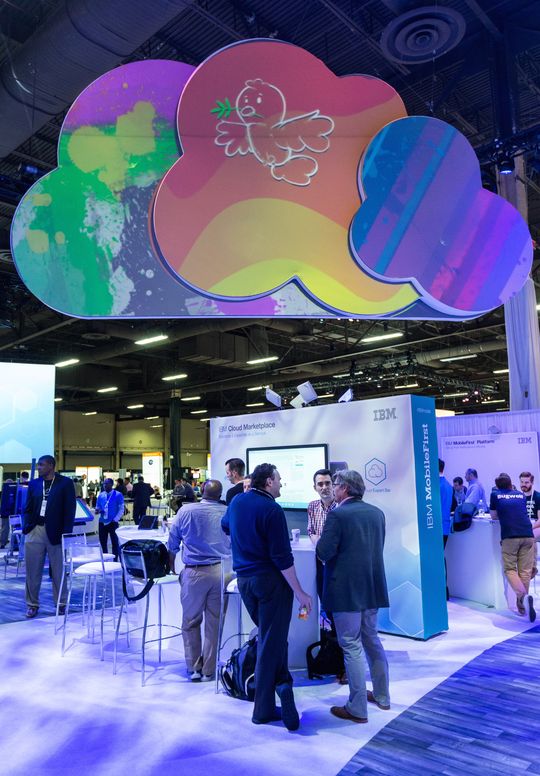 InterConnect: IBM's premier Cloud and Mobile conference, is a new pillar of the IBM strategic events portfolio. Consolidating three popular IBM global events into one, InterConnect 2015 brought the respective audiences, curriculum and expansive content of the former events together to share IBM "Leadership in the Era of Cloud and Mobile."
GPJ was challenged to transform the EXPO experience, and solidify IBM's leadership position in the marketplace with this crucial mass of 20,000+ attendees. Our solution was grounded in strategy and state-of-the-art creative: we wanted attendees to truly feel the technology; to see what it could do with their own eyes and to use it with their own hands. Only then would IBM Cloud and Mobile come to life for the attendees.
We set out to provoke the audience through experiential storytelling, create an environment filled with surprise and delight, and to leverage digital engagements – heavily focused on showcasing content and technologies at work in interesting and unexpected ways.
Our intimate knowledge of our content drove our approach to the design, from the floorplan layout to the way each and every engagement was built. The EXPO floor's center attraction was the IBM Cloud Experience, which included a larger than life, 27-screen engagement wall showcasing IBM data analytics, and the Urban Art Cloud, demonstrating the scale, power and immediacy of IBM Cloud technologies. Using a digital canvas and projection mapping, visitors created their own works of art, the results of which were stored in the IBM Urban Art Cloud and displayed on an oversized cloud "canvas" above.
From that central hub, a zonal approach radiated out into 'neighborhoods,' each built around a curriculum stream (track) of the larger conference. Each neighborhood had three consistent areas: an entrance, a product demonstration area and an engagement center.
Immediate post-event results show that this curriculum-focused strategy worked. Attendance surpassed the registrations target, and the reimagined EXPO floor became a something-for-everyone destination, with a record 88% of all attendees visiting the experience. The EXPO had over 170 business partners and sponsors—35 of them new to IBM Global Conferences – driving sales over target as well.
"The EXPO was the highlight of the conference."
Scott Hebner, Vice President, IBM Portfolio Marketing