Nissan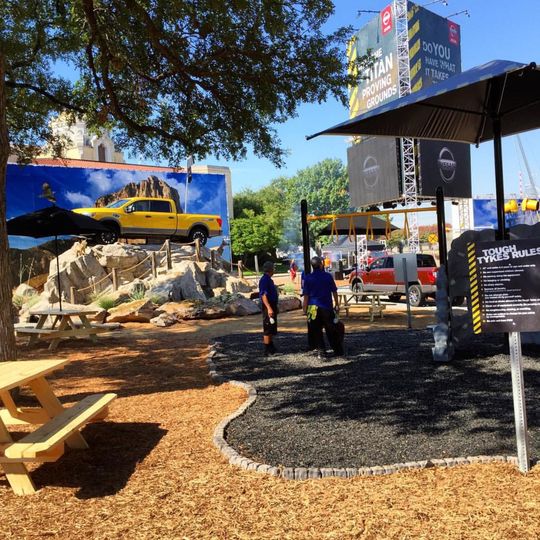 In December of 2015, the all-new Nissan 2016 TITAN was to hit the market with the first update since its 2004 introduction. After years of trailing behind its competitors, this completely reinvented TITAN had a lot to prove in the full-size pickup segment.
So where else but Texas, the epicenter for pickup trucks, to make a powerful statement? We set our sights on the State Fair of Texas, to win over the toughest truck loyalists, in Texas and beyond.
We couldn't outspend our competitors, so we had to outsmart them. To tell the TITAN story, we went about gaining credibility by proving capability.
Thus The TITAN Proving Grounds at the Texas State Fair became the ultimate stage to prove the TITAN's capability with a hands-on activation allowing fairgoers to very literally experience the torque, strength, agility and grit of the all-new 2016 Nissan TITAN.
The experience started before truck buyers even got the fair with "Free Trucking" – free parking for pickups only. We transformed an entire parking lot outside the fairgrounds to be worthy of pickup trucks: bigger spaces, bold terrain, a raw Cummins diesel engine on display and, of course, a first hands-on look at the new Nissan TITAN XD.
Once we had their attention, we then challenged them to prove they had what it took to be a TITAN by visiting the TITAN Proving Grounds.
The proving grounds were just that: designed to demonstrate the unique and powerful features of the redesigned truck, and to make a statement about what the brand stood for, all without forgetting that consumers ultimately came for a great day at the fair.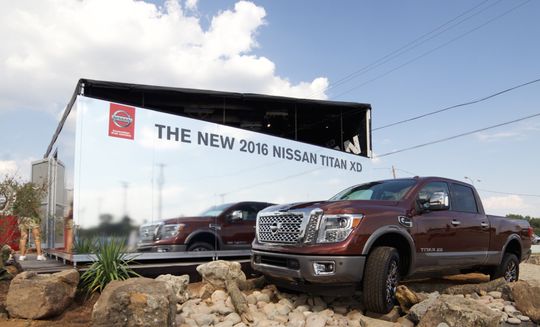 What did that look like?
• TORQUE via the TITAN slingshot: Fairgoers launched themselves midair to get a sense of the 550lb-ft of torque they could expect with a TITAN.
• HAUL via the TITAN pull: Fairgoers jumped into a harness to attempt the TITAN's towing capacity of 12,000 lbs.
• STABILITY via The Broken Road: Fairgoers nimbly navigated a series of spring-balanced platforms over a pit of rocks.
• POWER via the TITAN Challenge: The showcase event at the Proving Grounds, this first-of-its-kind competition challenged high profile athletes to prove they had what it took to be a TITAN. Fans of "American Ninja Warrior" might recognize the technical challenge that made up the intricate obstacle course, where athletes matched their strengths with TITAN's unique selling propositions of speed, strength, agility and grit.
When the dust settled in Texas, we not only had engaged with tens of thousands of truck buyers, we had won the title of Truck of Texas and had created the most successful auto show in Nissan history with over 20,000 waivered attendees and 14,201 lead-generation records.