IBM
"The partnership between GPJ and IBM truly shined at World of Watson. Technology and business were brought to life through tangible, meaningful experiences that will not soon be forgotten."
A smartphone app that helps patients manage their diabetes. A drone that flies to remote telecommunications towers for maintenance – so people won't have to. A self-driving, 3D-printed shuttle that uses IBM Watson to help passengers feel more comfortable with autonomous transportation.
Cognitive technologies are revolutionizing how we live, work and play. This was all brought to life at IBM's World of Watson 2016.
The conference was truly a feast for the senses – with 36 immersive activations and more than 17,000 engaged attendees traversing the largest show floor to date, totaling 500,000 square feet.
The Vision
The vision for the 2016 conference was laser-focused:
Incorporate groundbreaking technology with educational case studies and research to show attendees how leading businesses are using data science, advanced analytics and IBM Watson's cognitive capabilities to extract new insights, enhance their expertise and exceed all expectations. All while positioning IBM as a leading cognitive solutions and cloud platform company, and showcasing Watson as the leading cognitive solutions component.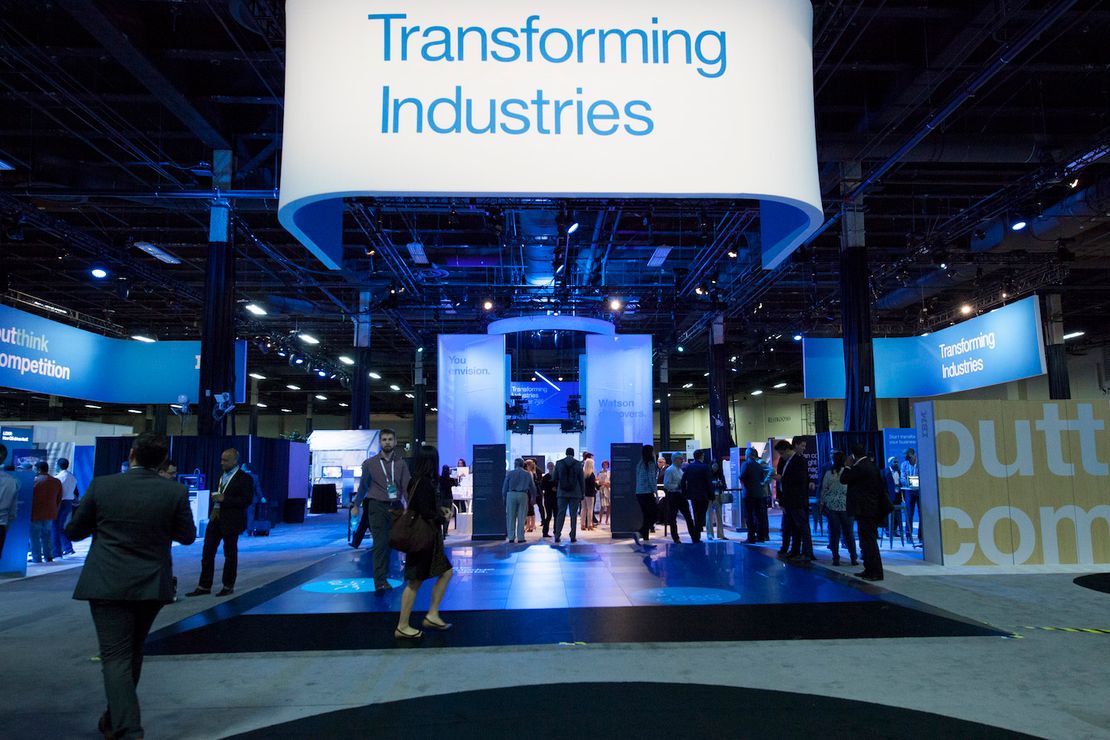 The Cognitive Concourse
Together, GPJ and IBM highlighted data, analytics and cognitive technologies in the Cognitive Concourse by showing attendees that cognitive is here, that man + machine can do amazing things together and most importantly, attendees can learn how to harness the power of that partnership to propel their business forward.
As attendees entered the conference, they were met with a fully immersive structure called the Watson Welcome, providing a larger-than-life introduction to the IBM brand promise. Interactive media showcased Watson at work in today's world – using speech-to-text capabilities to guide decision-making, sentiment analysis to enhance organizations' understanding of their customers and predictive analytics to help people be their best selves.
Once through the structure, attendees entered the Cognitive Course, where game-changing technologies were brought to life in never-before-seen ways.
The Strategic Framework
GPJ's deep understanding of the IBM business and brand helped the team create interactive features that were structured around four strategic, go-to-market pillars. Each pillar was aligned with conference curriculum streams as well as the event app, and featured guided illumination, echoing how Watson illuminates the world's unstructured data.
Redefining Development: Starting with Cognitive VR, attendees cheered on fellow visitors overcoming an obstacle with help from Watson. Then, heading to the Cognitive Sight activation, participants could hold up objects for Watson to "see." And finally moving to the Hands-On Labs, SME's were available to chat about getting IBM Bluemix and Cognitive APIs into every developer's hands.
Transforming Industries: In the Transformation City, attendees explored moments of industry transformation enabled by IBM MobileFirst through an augmented reality experience. Following the Olli pathway, participants then had the opportunity to learn more about cognitive transportation and take a ride on Olli, a self-driving, 3D printed mini bus that uses Watson IoT technology to understand, reason, learn and interact with passengers.
Monetizing Data: In the Center Experience, SME's were available to help attendees decide their journey based on digital content designed by role. From there, participants took a 360-degree "spin" around the pillar, and dug into the Cognitive Intelligence and Cognitive Cosmetics activations. Their last stop was at the Weather Company, where attendees learned how to extract valuable insights from weather data to transform a force of nature into a powerful force of profit.
Reimagining Professions: In the Woodside Cognitive Engineer area, the data-driven "cognitive dress" and "cognitive navigator" were on display, highlighting how Watson is making a real difference in the world.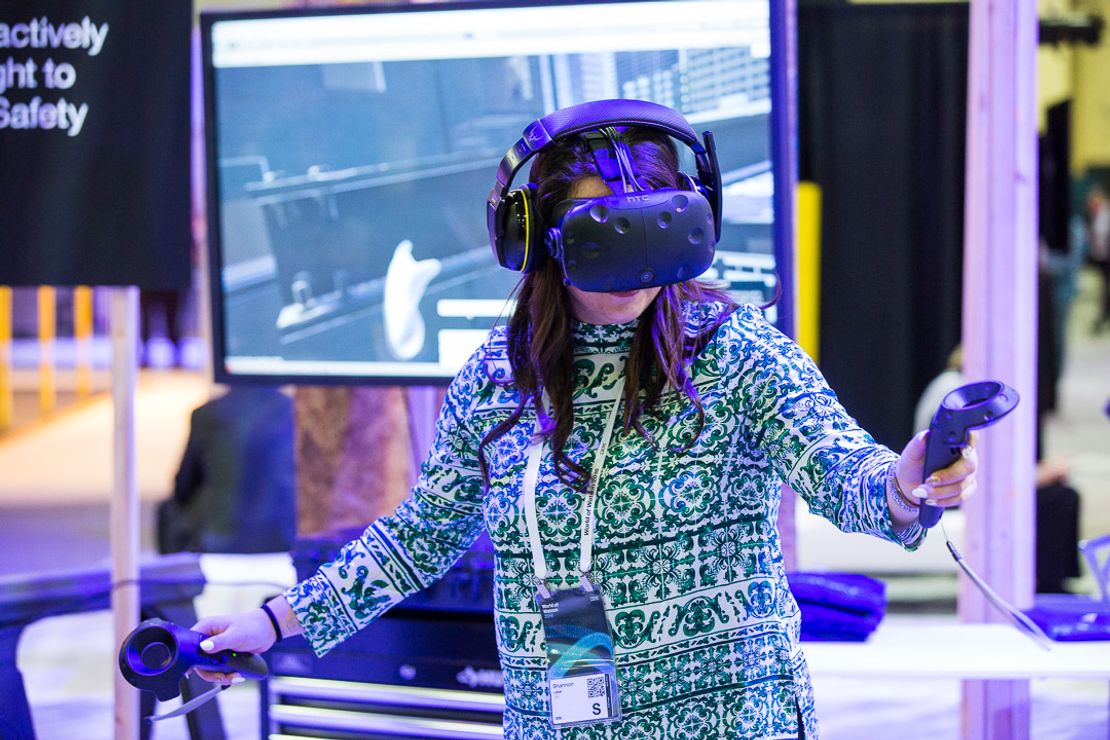 The Results
GPJ's world class design, fabrication and digital engagements showcasing IBM technology not only turned the tables on the traditional Expo, but also accomplished measurable IBM goals. The Cognitive Concourse saw sponsorship dollars increase by 37%. In addition, the course attracted over 90% of conference attendees – 10,000 more than originally projected – resulting in over 15K leads. That's the kind of data that reads "success."