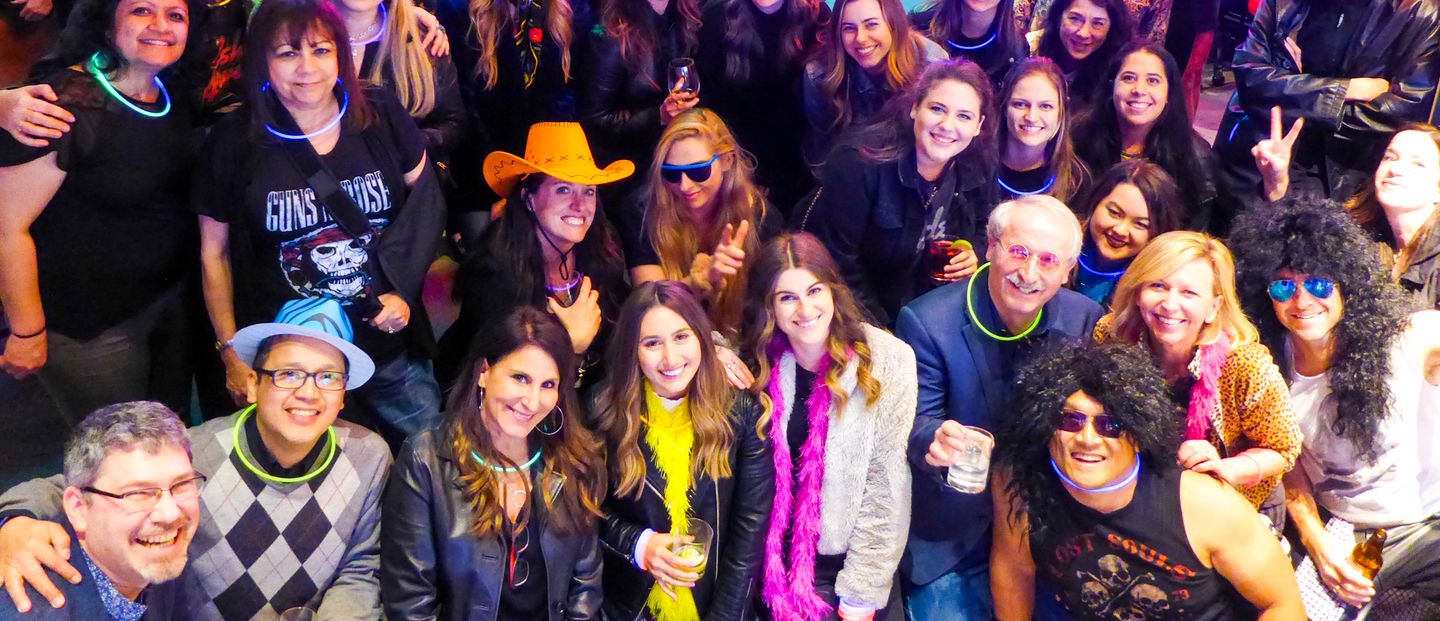 Our management team has extensive experience in strategy, planning, design, software development, marketing, operations and advertising.
Chris Meyer
CEO
Chris has extensive experience in building world-class teams and agencies that deliver award-winning physical and digital experiences and integrated marketing programs worldwide. Prior to becoming CEO, he had several senior executive roles at GPJ. He also has experience in the software and hospitality industries. Chris is a graduate of Cornell University's School of Hotel Administration.
Fiona Bruder
President
Fiona is a seasoned marketing executive with more than 20 years of global experience leading teams in the development of integrated marketing experiences. She has responsibility for managing GPJ in the Americas, plus the IBM global account and their global demand generation event portfolio consisting of 10,000 plus events. Fiona holds a BA in Economics from Fordham University and an MBA from the Fordham Graduate School of Business Administration.
James Ayer
Chief Financial Officer
With a deep background in finance for a variety of companies ranging from other agencies to CPG to automotive, Ayer brings a wealth of experience to the GPJ finance team. Ayer's two decades of work in finance is both wide-ranging and global. His worldwide management experience includes responsibilities in Europe, Latin America and Asia. James has a BA in Math from the State University of New York, and a MBA from the University of Rochester.
Paolo Zeppa
EVP, Client Success
For more than 20 years, Paolo has helped the world's leading brands fully leverage the power of communities via experiential marketing programs that result in actionable customer intelligence and tremendous ROI. Paolo graduated from USC with a Bachelor of Applied Science (B.A.Sc.), Business Administration and Management.
Mike Rossi
EVP, Fabrication
Mike has more than 30 years of senior management experience in the client service industry. He is responsible for worldwide operations management at GPJ, including estimating, production, fabrication and event services. Mike graduated from Cal State University, Northridge with a degree in Finance.
Brian Neville
EVP, Client Success
Brian is a recognized industry leader with over twenty-five years experience developing and implementing integrated marketing campaigns for the world's leading brands. He's highly skilled in strategic planning, organizational management, consensus building and fostering a collaborative environment that facilitates respect, innovation and growth.
Yen Tsutsumi
SVP, Integrated Production
Yen is an experiential marketing professional with nearly 20 years of experience and a proven track record of success with a wide variety of clients and industries. She holds a BS from UC Davis and an executive MBA from Washington State.
Ken Madden
SVP, Head of Digital Engagement
Ken has 20 years of experience in digital strategy, engagement, technology and analytics, having worked on both the agency and client side. He leads GPJ's team of digital creative, strategy and production experts across the U.S., and serves as a focal point for services integration with other Project Worldwide agencies. Ken has a MBA from NYU and a BS from the University of Texas.
Sherri Ferren
SVP, Client Success
With 25+ years of integrated marketing, communications, and experiential expertise across all channels, Sherri drives strategic solutions that make a relevant impact. In her role as SVP, Client Success she is laser-focused on client team development, brand strategy, creativity and innovation in the U.S. and globally.
Scott Burns
SVP, Executive Creative Director
From street corners to stadiums, race tracks to festival grounds and convenience stores to convention centers – Scott has spent 20 years helping world-class brands engage their most important customers. Leveraging insights to create and deliver a singular experience promise, Scott and his teams tirelessly focus on human-centered experience design. Scott received his Bachelor of Journalism degree from the University of Missouri.
Susan Scott
SVP, Talent & Culture
With over 20 years of experience in the people side of business, Susan believes in getting work done through relationships. She leads our Talent and Culture group, and with her team, balances the requirements of the business with the needs of the people, including training and talent acquisition support. As much a people person as an HR tech expert, Susan's experience stretches across industries and includes both employee and labor relations. She holds a Bachelor's in Business Administration and a Masters in Industrial Relations.
Scott Kellner
SVP, Sales & Marketing
A lifelong marketer, Scott has built and sold companies, completed turnarounds, and provided marketing communications and branding expertise to both agency and corporate entities. His background includes work in the entertainment, software and marketing services spaces. Scott graduated from Santa Clara University with a Bachelor of Science degree in Marketing.
Otto Rosenbusch
SVP, Operations
Otto has been with GPJ for over 25 years, serving in a variety of management capacities. In addition to extensive work for our automotive clients, he played important roles in managing key technology accounts, overseeing Olympics deployments and in developing our global operations best practices. Otto graduated from Michigan State University.
James Klein
SVP, Live Production
James Klein runs GPJ's award winning live production team. He has nearly two decades of experience in high-level technical production, production design, broadcast production and event management, and has executed breathtaking activations in the events and entertainment industries worldwide. He specializes in creating and capturing spectacular events that push creative and technical boundaries.