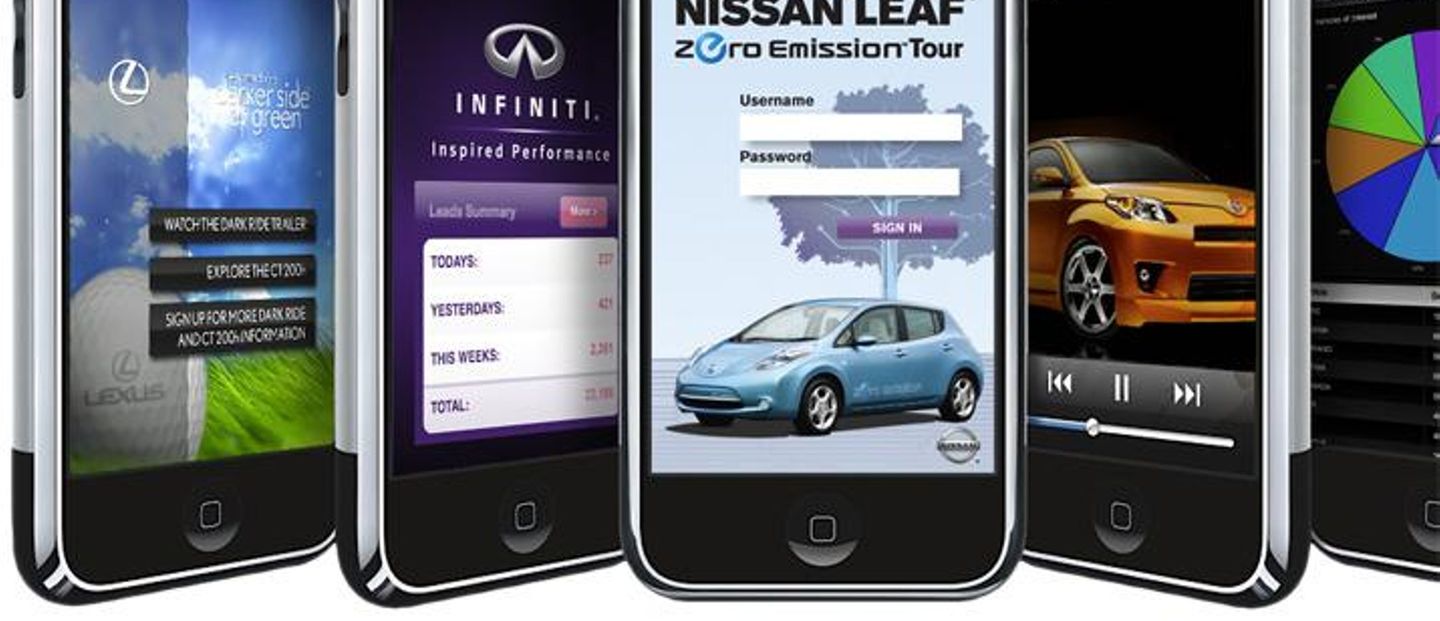 Most event agencies view technology as simply an execution-based tool. We take a much broader, multi-dimensional approach. We believe event technology should improve your ability to manage an event while enhancing and extending the attendee experience, and do it at a reasonable price.
It should also work before and after the event to give you better insights into your audiences, promote attendee-level collaboration, drive attendees to self-serve everything from content to networking and community development, and ultimately, enable you to craft more targeted, value-add experiences that result in better business results.
At George P. Johnson, we provide:
Event Marketing Technology that is rooted in meaningful engagement.
Consulting and Project Management that puts your attendee experience and brand at the center of planning.
Event Management Technology that connects you with important audiences while maximizing your investment.
Software and Mobile Strategies that streamline activities and facilitate ongoing attendee conversations.
When you sit down with our award-winning team, we bring all of our strategy, experience design, marketing, audience development and event expertise to the table. We mingle best practices in marketing with industry-leading software capabilities. Put simply, we work with you to develop event technology solutions that generate measurable results.
Event Technology Services
We know that technology can be a huge part of your event marketing budget. When you approach our global team with a challenge, we make it our business to provide a cost-efficient, innovative and effective solution.
First we determine how technology naturally fits into your overall engagement strategy. Then we select and manage a complete package of event services that deliver the best possible brand experience to your customers, partners and media. This is the hallmark of the GPJ Experiential Ecosystem™ – a combination of services, consulting and data/technology integration that is best in class.
These integrated services include:
360 Event Technology Offerings that move audiences to action throughout events and over the course of an ongoing brand relationship.
Integrated Event Marketing Technology that drives deeper and more relevant brand engagement.
Powerful Lead Capture Systems, such as GPJ Connect™, that deliver mobile lead capture, user-tracking and reporting systems.
Sophisticated Event Management Technology Tools that streamline internal processes and reduce costs.
Award-Winning Experience Media in conjunction with our sister agency, Spinifex.
Inexpensive Technology Strategies that allow you to customize your message to your audience.
Coordinated Mobile Marketing and Social Media Strategies that generate two-way conversations and support your overall objectives.
Benefits of Experiential Event Technology
If we sound like evangelists when we talk about the role of technology in events, it's because we are. We believe that technology provides untold benefits for event marketers who use it correctly to engage consumers.
We believe it because we've seen it. With our award-winning approach, we've helped our clients use proven event technologies to streamline logistics, create new customers and boost immediate sales.
Working with GPJ, you'll also discover how we can help you:
Achieve Strategic Event Goals: The way we see it, technology is meant to serve you, not the other way around. That's why we focus on completely integrating your chosen event technologies into your live events, demos, training, entertainment and networking.
Create Powerful Brand Connections: Implemented correctly, event marketing technology can be an outstanding catalyst for action. Attendees who find it easy to share information, begin conversations and engage with a brand and become tomorrow's brand advocates.
Market on a Global Scale: Because GPJ has a multinational footprint, geography is immaterial. You now have access to consistent, reliable and robust technology solutions wherever you wish to engage your audiences.
Drive Down Overall Costs: We've seen this phenomenon occur over and over again. The more integrated and efficient your event management technology, the more you save. It's one of the reasons we insist on keeping things in-house, so that we can provide you and your attendees with a seamless technology experience.
Collect Attendee Data: Comprehensive data is vital in today's market. With GPJ event management technology solutions like GPJ Connect and our Experiential Ecosystem, you have immediate access to a wealth of relevant information about your audience's desires, interests and habits.
Improve ROI: Fundamentally, we design event technology to improve your bottom line. Through seasoned technology strategies, improved logistics, more efficient implementation and an overall coordinated approach, GPJ has the means to make your key performance indicators go up and your expenses go down.