Our Culture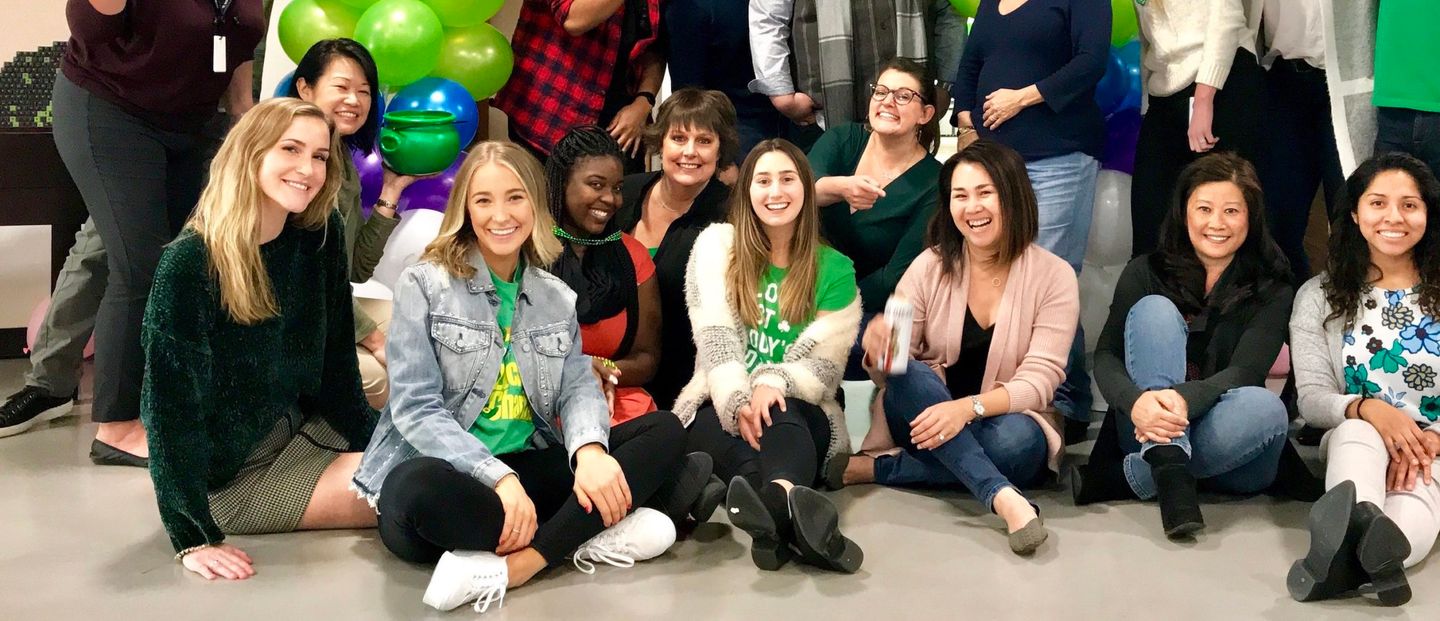 A Commitment to Diversity, Equity and Inclusion
As part of GPJ's mission to unleash the power of creativity to deliver experiences that elevate brands and drive tangible results, we're dedicated to providing opportunity for people of color, the LGBTQ+ community, women and other groups. That includes our employees, clients, and suppliers.
We believe inclusion enables growth. Diversity fuels innovation. Equity ensures that every voice is valued and heard. Individuals shine and teams radiate. Every person, project, and product is elevated.
As we've grown, we've learned that we need to be intentional in creating an environment that values each person and their unique background–race, gender, ethnicity, ability, orientation, religion. We commit to safe spaces for conversations, delivering education on racial inequities, and empathy for marginalized individuals and their experience. This is an essential thread in the fabric of our community and the experience marketing industry.
Learn more about our DEI journey, what we've done and where we're headed here.
GPJ's philosophy activates our brand attributes: Passionate, Collaborative, Fearless:
Passionate
We are future focused.
Passionate in our pursuit of an inclusive community, we are active drivers for what our agency will become.
Collaborative
We are stronger together.
In our community, all can connect, learn, and grow – based on our similarities and our differences.
Fearless
We have no barriers.
When everyone is welcome, each person can thrive – via shared community, intentions, values, and actions. We are not afraid of difficult conversations and actions.
To forward our mission, here are some of the most immediate actions we are taking:
In 2021 we hired a Diversity, Equity and Inclusion Program Manager to provide strategic business insights and program management.
We track diversity data and publish reports annually. The GPJ 2022 Data is available now, and we're pleased to share that our overall racial and ethnic diverse population rose by 16.3%. Equally important, 35% of new hires in 2022 were from diverse demographics.
We've created a mentorship program which meets the needs of our BIPOC team members.
We're offering training to our leaders and team members in areas such as empathy, becoming an accomplice, exploring unconscious bias and other topics.
We're expanding our internship programs to ensure the universities we partner with have diverse student populations.
We've created a design review process to eliminate stereotypes in creative work and eliminate offensive or culturally insensitive work.
We're increasing the diversity of our suppliers, vendors and freelancers. We will identify the number of minority-owned businesses we partner with and expand those relationships where we are lacking.
A Culture of Community
We have an active and growing number of employee resource groups that foster community, strengthen allyship, elevate individual voices, and provide outlets for creative passions. You can read more about them here.
OPEN (Original Perspectives, Excluding None)
OPEN celebrates inclusivity and visibility for the LGBTQ+ community, their allies and beyond. Our mission is to use our experiential expertise to make our colleagues and clients feel completely empowered to be themselves regardless of their sexual orientation, gender identity or expression. Check out our newest blog post highlighting this group, and also the Project Pride Festival they produced in 2020.
GPJ Women: Empowering Each Other to Thrive
GPJ Women is an employee resource group focused on women's opportunities and challenges, featuring stories and strategies—illustrating a path for all GPJers to personal and professional wellness, success and leadership.
EPIC: Empowered People, Inclusive Cultures
EPIC amplifies the BIPOC experience at GPJ with a focus on building safe spaces, community and cultural intelligence the GPJ way— by sharing our journey through content, activations and authenticity.
GPJ Well (Parents, Caregivers and Personal Wellness)
The GPJ Well Resource Group is dedicated to helping you thrive in and out of the workplace. We understand the importance of maintaining a healthy work-life balance. We will work with leadership to help influence policies and practices and offer a variety of resources, programs, and events to help employees achieve this balance. GPJ Well is committed to helping you improve your physical, emotional, mental, and financial well-being. Open to all employees, join us in creating a happier, healthier and more balanced work life at GPJ.
A Culture of Creativity
Creative work doesn't come from the top down. It comes from investing in the very best talent, continuously challenging and inspiring them, and then getting out of their way so they can do great things.
It's not enough to simply be a good place to work. Our agency must be a place where our employees thrive. Each GPJ employee, supplier, and client is welcome on our journey. We believe when open-minded people are part of an all-embracing community, extraordinary experiences emerge.