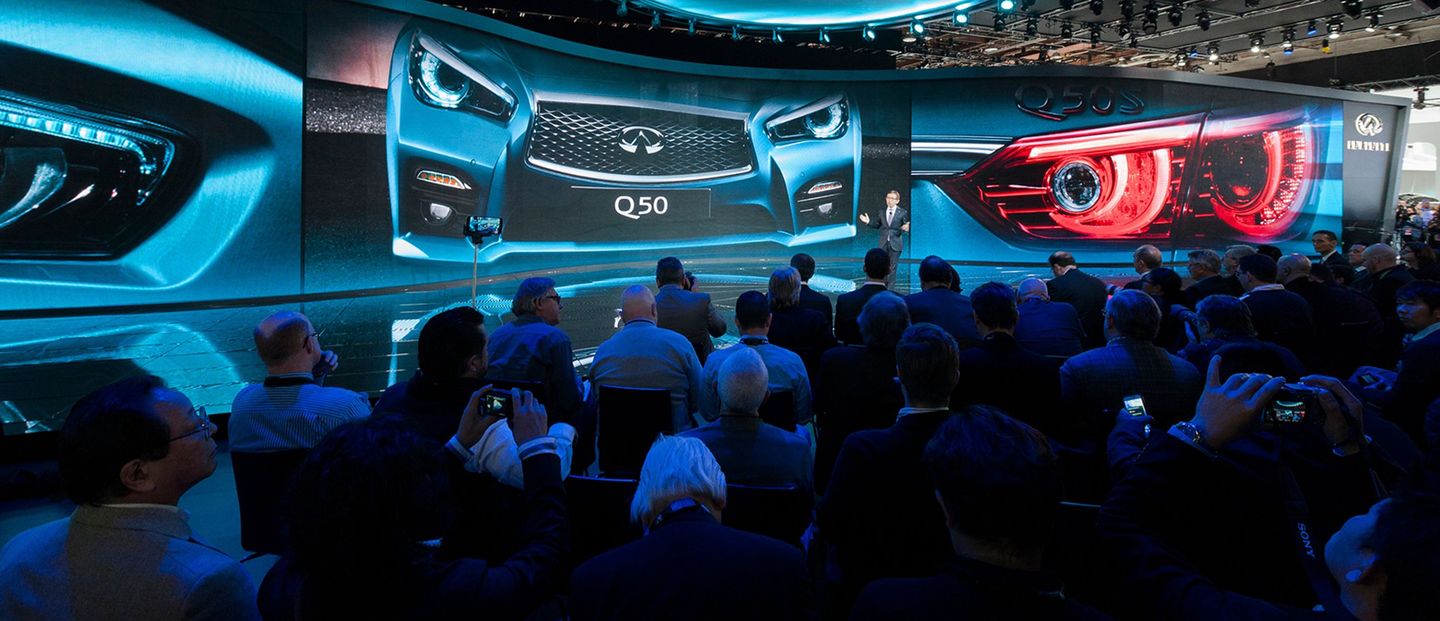 Planning. Strategy. Creative Execution. We bring it all together for one purpose to help you make an unforgettable entrance onto the world stage.
It's a promise we back with experience. As an award-winning global event agency, we have the means to provide:
Press Events that form an integral part of your overall strategy
Product Launches that garner international mass market coverage
Press Conferences that attract respected news organizations and industry insiders
Whether you are planning to integrate a product into your Trade Show Marketing strategy, or wish to develop an intimate press event for corporate leaders, GPJ can help. We plan approximately 8,000 global events a year – from first touch to final ROI analysis.
Press Event and Product Launch Services
At GPJ, we've seen too many agencies try to launch products with little forethought. So before any work is done on a press event or product launch, we work with you to identify key prospects, analyze the competition and determine effective positioning.
Once we have a comprehensive foundation in place, we can start incorporating the important nuts and bolts that go into building an effective press event.
Nuts and bolts such as:
Effective Outreach Tactics targeted at relevant press organizations and influential thought leaders.
Product Launch Planning to identify key customer segments, appropriate product positioning and sales goals.
Press Event Marketing, including support and logistics, handled by our team of experienced event planners.
Award-Winning Experiences that engage attendees in memorable and meaningful ways.
Multimedia Live Reveals designed to immerse viewers in unforgettable high-energy events and launches.
Strategic Technology Integration of social, mobile and online tools to encourage sharing.
Virtual Press Events that address the demands of a 24/7 news cycle.
Comprehensive Media Monitoring to track the effectiveness of your press event and the impact of your message.
Benefits of Experiential Press Events and Product Launches
Traditional and new media appreciate the same things regular event attendees do – the chance to engage in experiences and conversations, create connections and share in the story. That's the experiential side of the GPJ approach to press events and product launches.
Of course, they're also interested in what will be newsworthy, which is where our strategy comes in. With our 360 approach to press event marketing, we help you:
Make News in the Right Places: To ensure you receive maximum press coverage, GPJ takes an integrated event approach. First we identify the most relevant news outlets for your announcement or work with your existing agency to develop that landscape. Then we determine the most effective ways, including choice of media, to reach your target audiences.
Build Solid Press Relationships: is about building relationships – a benefit that's not limited to attendees. At any GPJ press event or product launch, you are provided with the time and networking opportunities to showcase your work with important thought leaders and make the brand-media connection.
Stimulate Long-Term Buzz: Short-term buzz is relatively easy. But at GPJ were also interested in sustainability. We aim to create buzz that builds and builds, so that press and attendees look forward with anticipation for your next message.
Demonstrate Thought Leadership: Respect is hard to earn in the news world. Which is why we take so much trouble in the beginning to develop an overall brand strategy. We position your company at the forefront of your industry, giving you the opportunity to build a reputation for excellence and innovation.
Exceed Sales Targets: Immediate event targets are just the beginning. In addition to sales numbers and viewer numbers, the GPJ team closely monitors other key ROI indicators such as media attendance, engagement levels, product awards, social media coverage and lead generation.