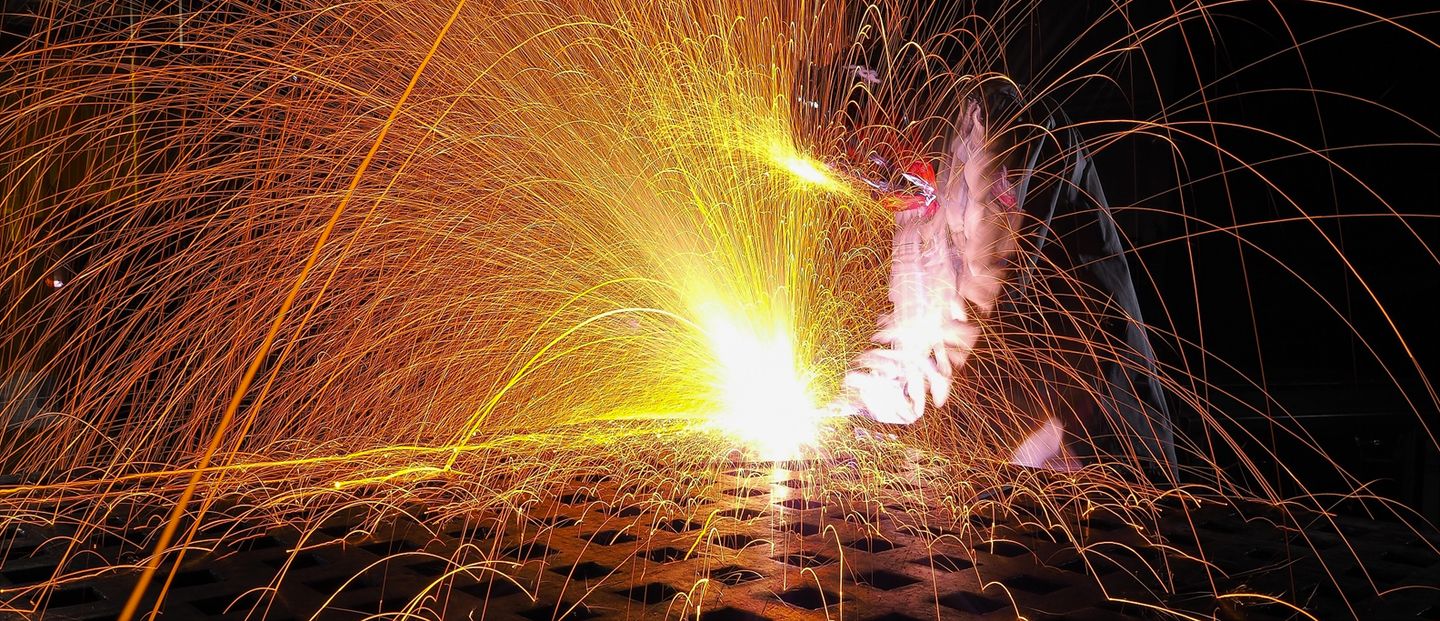 CONTENT CREATION – Creativity Encapsulated
Whether you need an AR experience created, a high-production keynote produced or digital interface designed, GPJ can do it.
For more than 100 years, we've been crafting high quality, award-winning content for use in brand activations around the globe. We produce engaging presentations, captivating games, digital engagements, mobile and web interfaces, and more – all in support of immersive experiences that create relationships with target customers.
We start with strategy, design with care, and deliver with the kind of flawless expertise that only comes from the world's leading event and experiential agency.
ENGINEERING AND FABRICATION – Flawless Execution
GPJ is completely vertically integrated. That means that we not only design experiences, we engineer and fabricate them, too. With by far the largest fabrication footprint in the industry, and the longest history of logistics delivery, GPJ has the buying power and scale to make your next brand activation the most memorable it can be. We have three fabrication facilities in the U.S. (Los Angeles, Nashville and Detroit), plus state-of-the art facilities in Europe and China.
Our work is consistently recognized for the fit and finish in all that we deliver to our clients. We consistently exceed our clients' expectations with the highest levels of craftsmanship to best represent and support their brands.
This is made possible because everything is consolidated under our roof. Centralization helps streamline production – minimizing turnaround time – and enabling close monitoring of quality control. All work: engineering, carpentry, welding, electrical, painting, assembly and shipping are completed by expert teams working next to one another making communication more efficient and improving the overall quality and artistry of the final deliverable.
See examples of our fabrication expertise here. View our fabrication video reel here.
GRAPHICS PRODUCTION – Your Brand Personified
Our graphics and printing department is well equipped to produce computer cut vinyl lettering, logos, and paint masks.
We can process almost any vinyl or specialty materials used for advertising, trade shows and point of purchase signage. We handle dye-sublimation printing, direct textile printing, direct-to-board printing, contour CNC routing, vinyl printing, vinyl cutting, lamination, and fabric finishing, too! We can even "wrap" vehicles within our large production facilities.
See examples of our graphics production here.
PERMANENT INSTALLATIONS – Engagement for Everyone
GPJ's ability to craft beautiful experiences means we create beautiful, effective permanent installations, too.
The combination of our content creation expertise, experience technology and fabrication knowledge results in brand stores, office lobbies, broadcast sets and retail environments that immerse and educate. We can help you architect the perfect physical representation of your brand, and enable you to consistently update the messaging and content that's delivered, all while measuring the impact.
See examples of our permanent installations here.
CUSTOMER EXPERIENCE CENTERS – Bring Your Brand to Life
Call them Centers of Excellence, Executive Briefing Centers or Customer Experience Centers, designing one that is immersive yet educational is an art unto itself. Our strategists, creative designers, experience technology specialists, and expert engineers and fabricators can craft the perfect installation to meet your brand's requirements. We've helped auto brands educate customers and create new revenue streams. We've enabled financial firms to inform their constituents about new services and value propositions. We've even turned office lobbies into engaging environments for marketing. These installations are the perfect tool to ensure brand consistency across regions, too. They can be turned into digital broadcast centers, and with the right CMS can push content to a wide variety of audiences, from office lobbies to conference rooms, from all hands meetings to sales kick offs, and much more!
See examples of our customer experience centers here.
OLYMPICS AND WORLD EXPOS – AN AGENCY WITH GLOBAL CAPABILITIES
From the Olympics to world expositions, when your brand is on a global stage, you need an agency partner with global scale. GPJ has been there and done that. We've helped brands launch products or reposition at the Olympics. We've developed high-impact programs specifically designed for world expositions – a forum we've worked in for many decades, going back to our experience with World Fairs.
See examples of our Olympics and world expo work here.