Livestream Platform and Production Company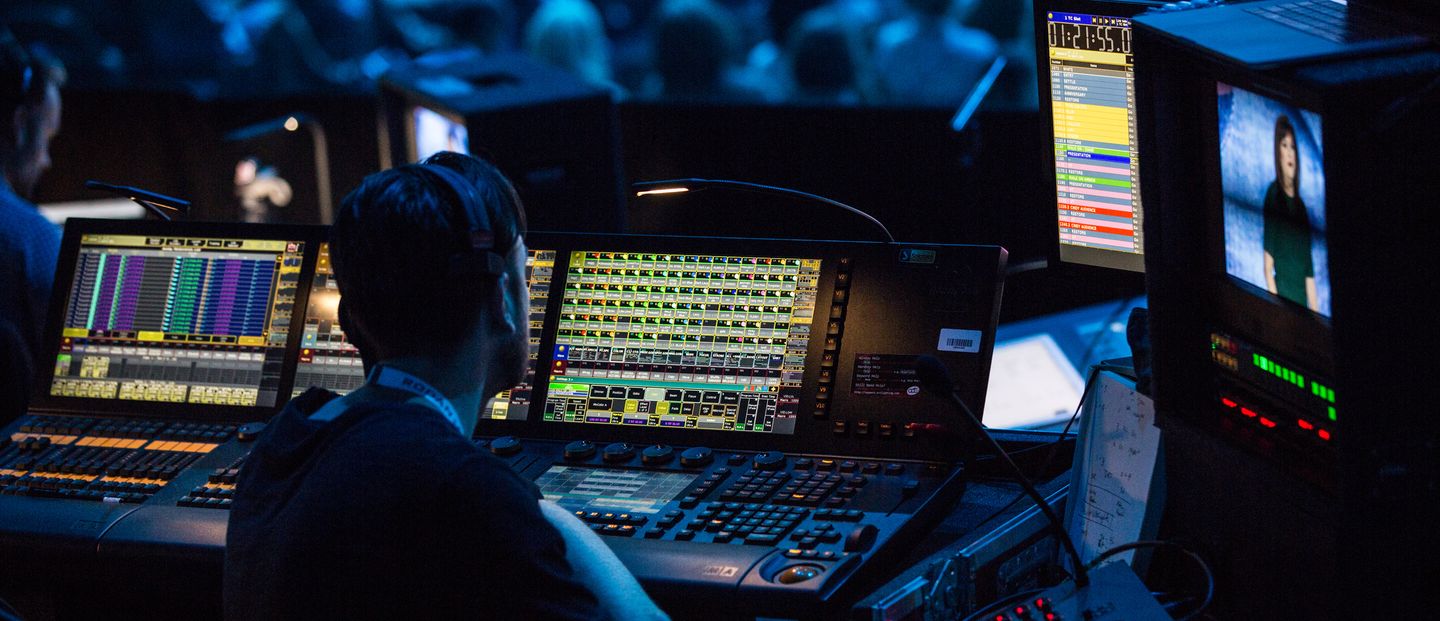 Broadcast Streaming with Top-Notch Production Quality
We've been utilizing broadcast streaming to amplify messaging for many years. More importantly, we've been using the technology to produce brand enhancing digital experiences for our clients during that time.
We've learned important lessons about how best to produce and deliver both TV-level production value online broadcasts and quicker turn digital / virtual events. And we know how to leverage the analytics they both generate. Turn to GPJ when your online broadcasting requirements include:
Corporate broadcast studio design and construction – anywhere in the world

High production value

A one-stop shop for communications strategy, creative ideation, content development, and content strategy

A professional stage design, lighting, direction and streaming team
Experience design for all touchpoints.
GPJ's service offering is flexible enough to scale up or down depending on your needs.
GPJ's industry-leading live production and experience technology services are made possible through strategic partnerships with global leaders in broadcast streaming. We have developed an ecosystem with trusted partners like NOMOBO, IBM and Suite Spot, delivering experience designed productions for audiences ranging from a few hundred to over 10 million.
Our Services Include:
Digital experience design
Production design (stage/studio, lighting)
Production delivery (all producers, directors)
Streaming (end to end services)
Virtual events (strategy, design, production, delivery)
Content (digital, scripts, presentations)
E-commerce consultation and integration
Strategy and plan for leveraging the content created across multiple channels
Applications:
Digital engagement in support of marketing campaigns
Product launches
Executive briefing centers
Visitor education centers
Education / training / conferences
Internal communications
and more!
Some examples:
For our Salesforce client and its flagship Dreamforce event, which we've been fortunate enough to produce since 2009, the onsite audience is huge. More than 170,000 people come to be educated, engaged and entertained. But GPJ's broadcast streaming services expanded this audience to more than 13 million.
For a consumer products client that holds an annual event for 20,000 of its sales people, our live production team helped them engage a further 40,000 sales reps with live TV style broadcasts and sessions during the event. We measured the ROI, and it was staggeringly effective.
For our automotive clients, we live stream every aspect of their new car reveals, broadening the audiences by hundreds of thousands.
Product launches, major announcements, press briefings and more are possible, as well with broadcast live streaming.
With GPJ, every brand can be a broadcaster. 
Reach global audiences anywhere (on mobile, social, OOH, desktop, and broadcast TV) before, during and after the event.
Interact and get real-time feedback from a global audience.
Include off site attendees in a broadcast virtually, via live video streaming, in live chat, via social message integration (which creates immediate feedback) – all while generating fresh analytical insights and building buzz.
Drive engagement by providing live and "snackable" content (15 – 30 seconds) across social media during and after the event.
Build up a library of video content from events that can be used for marketing and sales support throughout the year.
Control messaging across all social platforms and online properties.
If appropriate, e-commerce can be built into the live broadcast streaming package.