CES Trade Show Booths, Displays & Exhibits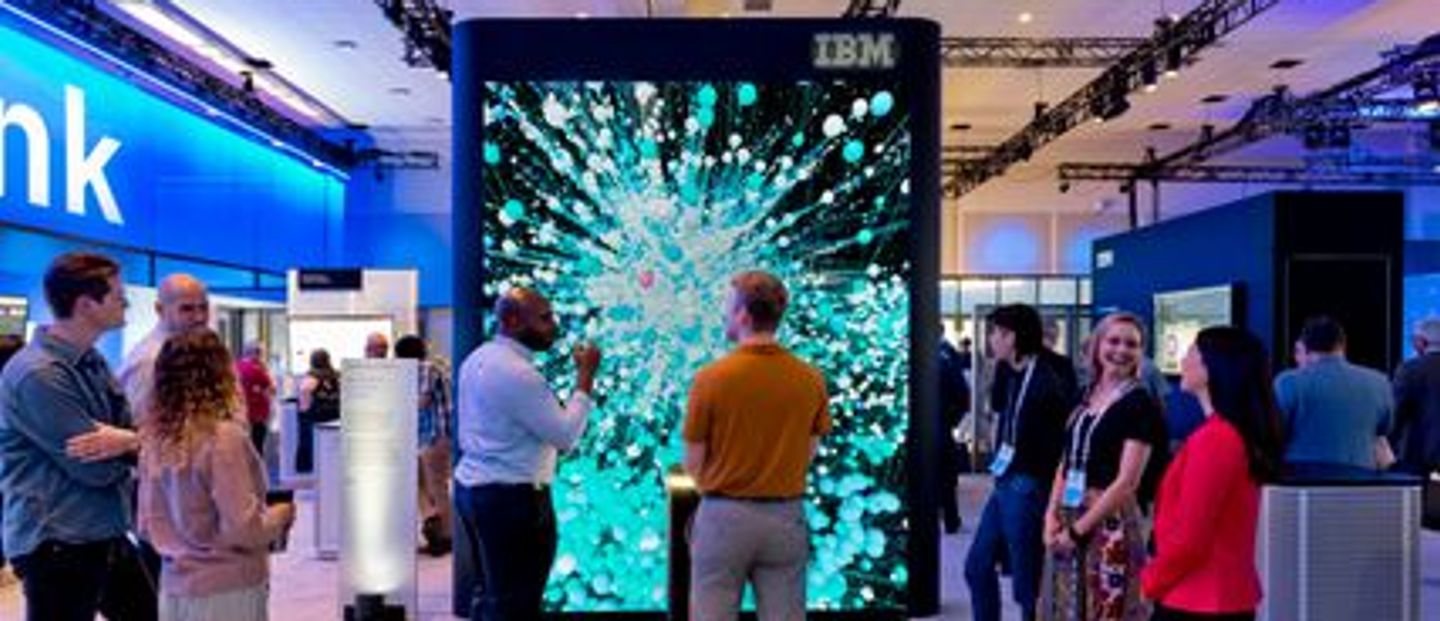 The Consumer Electronics Show (CES) is the ultimate platform for innovative tech companies to showcase their cutting-edge products and services to a global audience. To make a lasting impression at CES, your trade show booth needs to be nothing short of exceptional. That's where GPJ comes in! We are your trusted partner in creating stunning trade show booths that will elevate your presence at CES.
Delve into the world of GPJ and explore how our expertise in building trade show booths for the Consumer Electronics Show can help you stand out at CES and beyond.
CES Display Design
Experience Matters for your CES booth to stand out from the noise
When it comes to designing and building trade show booths for CES, experience is paramount. GPJ has been a leader in the industry for years, with a rich history of creating extraordinary experiences for our clients at CES. Our seasoned team of experts understands the unique challenges and opportunities that CES presents.
Customized Solutions
One size does not fit all when it comes to CES trade show booths. At GPJ, we believe in tailoring our services to your specific needs. Our team will work closely with you to understand your brand, goals, and vision for CES. From concept to execution, we ensure that every element of your booth is customized to reflect your brand identity and captivate your target audience.
Innovative Designs
At CES, innovation is the name of the game. GPJ takes pride in pushing the boundaries of creativity and technology. Our designers are at the forefront of industry trends and will collaborate with you to develop a booth that not only showcases your products but also wows attendees with its ingenuity and aesthetics.
Cutting-Edge Technology
As a consumer electronics show, CES display design demands the latest in technology integration. GPJ stays ahead of the curve by incorporating the most cutting-edge tech solutions into your booth. From interactive displays and augmented reality experiences to immersive presentations, we ensure your booth is an unforgettable tech marvel.
Project Management Excellence
The success of your CES booth hinges on seamless project management. GPJ boasts a track record of delivering projects on time and within budget. Our meticulous planning and execution ensure that your booth is ready to shine when the doors of CES open.
Sustainable Solutions
In today's world, sustainability is a key concern. GPJ is committed to environmentally responsible practices. We offer sustainable booth design and construction options, helping you reduce your carbon footprint at CES while still making a significant impact.
End-to-End Services
GPJ offers a comprehensive range of services to cover every aspect of your CES booth production. From initial concept and design to fabrication, installation, and post-event support, we've got you covered. Our goal is to provide you with a hassle-free experience, allowing you to focus on your CES objectives.
Client Success Stories
Our work speaks for itself. GPJ has a long list of satisfied clients who have witnessed firsthand the power of our trade show booths at CES. We invite you to explore our portfolio and see the impressive results we've achieved for companies like yours.
Consumer Electronics Show (CES) Booth Designs
When it comes to making an impact at CES, partnering with GPJ is a strategic choice. Our wealth of experience, commitment to innovation, and dedication to client success set us apart as the premier choice for CES trade show booth builders.
Don't miss the opportunity for your trade show display, booth and exhibit to shine at the Consumer Electronics Show. Contact GPJ today and let us take your CES experience to new heights with a trade show booth that reflects the essence of your brand and leaves a lasting impression on attendees.
Elevate your CES presence with GPJ – your success is our mission!