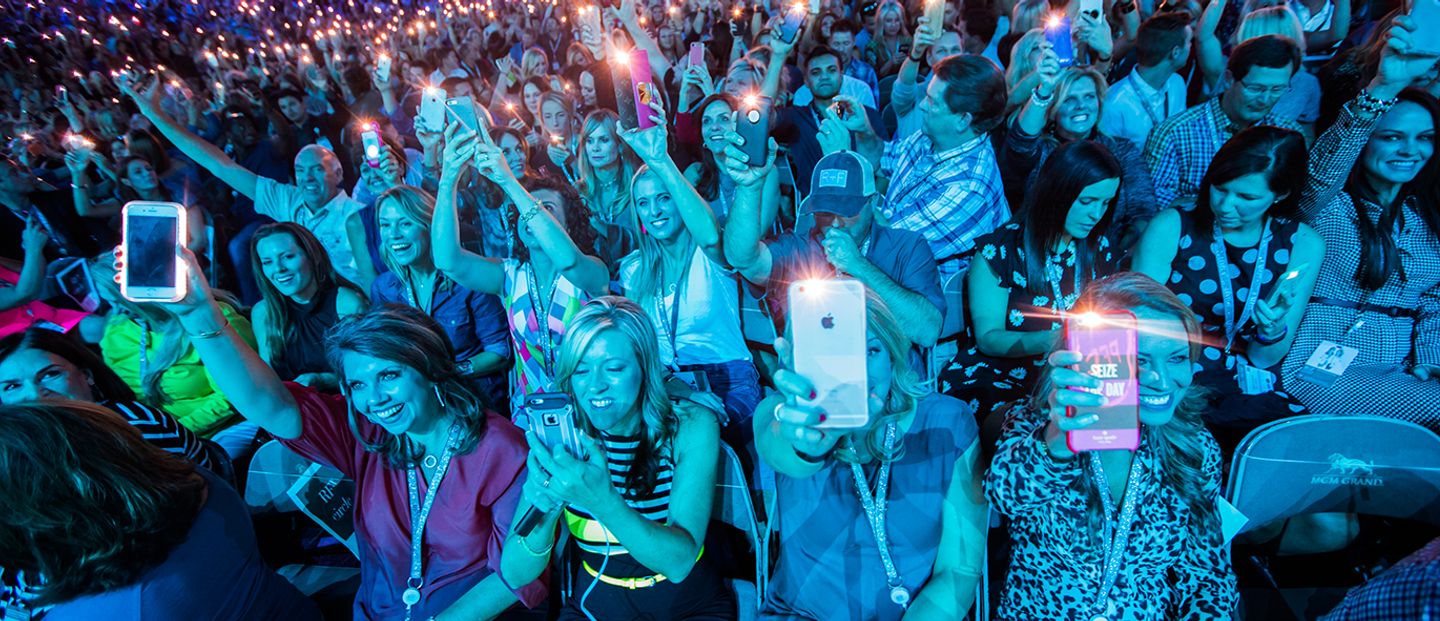 GLOBAL EVENT PORTFOLIO MANAGEMENT – We've Got You And The Globe Covered
Marketers in charge of global event portfolios typically have a shared services model: their team is responsible for juggling the needs of various business units, product and country leads, and insuring that the creative, production and business outcomes for all of those stakeholders are successful. It is a complex effort, to say the least; complicated by the need for data strategy, cost management and detailed reporting.
At GPJ we've pioneered the management of global event portfolios to engineer maximum efficiency without sacrificing the constant creative and technological innovation that drives customer engagement.
Our award-winning creative and design is fueled by strategy, and underpinned by proven processes and web-based tools that organize everything from barcode asset tracking to limiting the impact of change orders.
Our platform of global event management services helps marketers make global event programs more relevant to the CMO, the CFO and yes, the CEO, by reducing costs, through the use of our proprietary reporting and scoring program, and by showcasing ROI across the portfolio.
EXPERIENCE TECHNOLOGY – We Create, Integrate & Amplify
We have the most creative digital talent, proven technological expertise, and the industry's deepest experience in integrating third party applications. We develop digital programs in a way that is transparent but high impact, so our clients can enjoy the benefits and not worry about the details. We create engaging games, immersive user journeys and intuitive mobile applications that extend and amplify your brand experience – all as part of a broader experience design strategy.
Our Experience Technology Services Include:
Technology Consulting
Social Media Management/Activation
Event Gamification
Digital Experience Design
Mobile Apps
Registration Technology
Digital, Social & Mobile Event Support
Data Capture/Lead Generation
Dynamic Content Management
LIVE PRODUCTION – Beyond "Surprise & Delight"
Sure, one of the reasons GPJ is the world's top event and experience agency is because we understand the logistics of public storytelling. But our industry-leading live production team is what makes so many of the events we produce so special, memorable and high impact. Every client we work with has the nugget of a powerful story to tell. Our skill is extracting and magnifying that story through breathtaking content creation and live production, ranging from immersive public ceremonies and spectacular entertainment to memorable conference keynote productions.
Our live production and broadcast streaming capabilities unite all of our disciplines – strategy, creative, technology and production – providing you with the peace of mind that only comes with working with GPJ.
Our Live Production Services Include:
General Session Creative & Production
Show Visualization
Storytelling – Design and Production
Special Event Design & Production
Broadcast Staging, Direction & Production
Mega Event/Festival Design & Production
Stage Design
Stage Management & Execution
Stage Production & Choreography
Set Sound, Video & Lighting Design
Speaker & Artist Booking
Speaker & Artist Management
Large Music Events
Scriptwriting & Speechwriting
Content Creation
Keynote Speaker Services
Keynote Content Production
Keynote Stage Design
Finales and Closing Moments
EVENT PRODUCTION – Flawless? Yes. Gorgeous? Absolutely!
The devil is in the details with any project, and a well-formulated plan is vital to guarantee success. This is why our clients find peace of mind in knowing they're working with the team that has won more awards than any other in the industry.
Sure, our event management process translates a project's strategy into a plan of action that will manifest in an efficient, effective and cost conscious way. But it will also be beautiful, memorable and shareable – those things that create brand devotion.
We take care of all facets of event production including coordination of speakers, timelines, and resources – often crossing over into logistics. Utilizing expertise from across all of GPJ's disciplines including broadcast streaming assures every objective is met and every detail is addressed.
See examples of our event production work here.
Our Event Production Services Include:
Location and Venue Scouting
Location Setup & Planning
Registration Services
Contact/Call Center Management
General Session Design
General Session Production
Team Scheduling
Speaking and Session Planning
Safety and Security Planning
Road Show Planning
Product Launches
Pop-up Retail
Event Timeline Planning: Who, What, Where and When
Venue Sourcing
Hotel and Booking Management
Virtual Participation Planning
Corporate Event Planning
People Traffic Flow Planning
Event Management
Attendee Gifts and Giveaways
Speaker/Artist Booking and Management
Post-Event Attendee Follow Up Planning
Mobile Tours / Roadshows